Synca U/X Lab
Office / Research Centre
Synca
Japan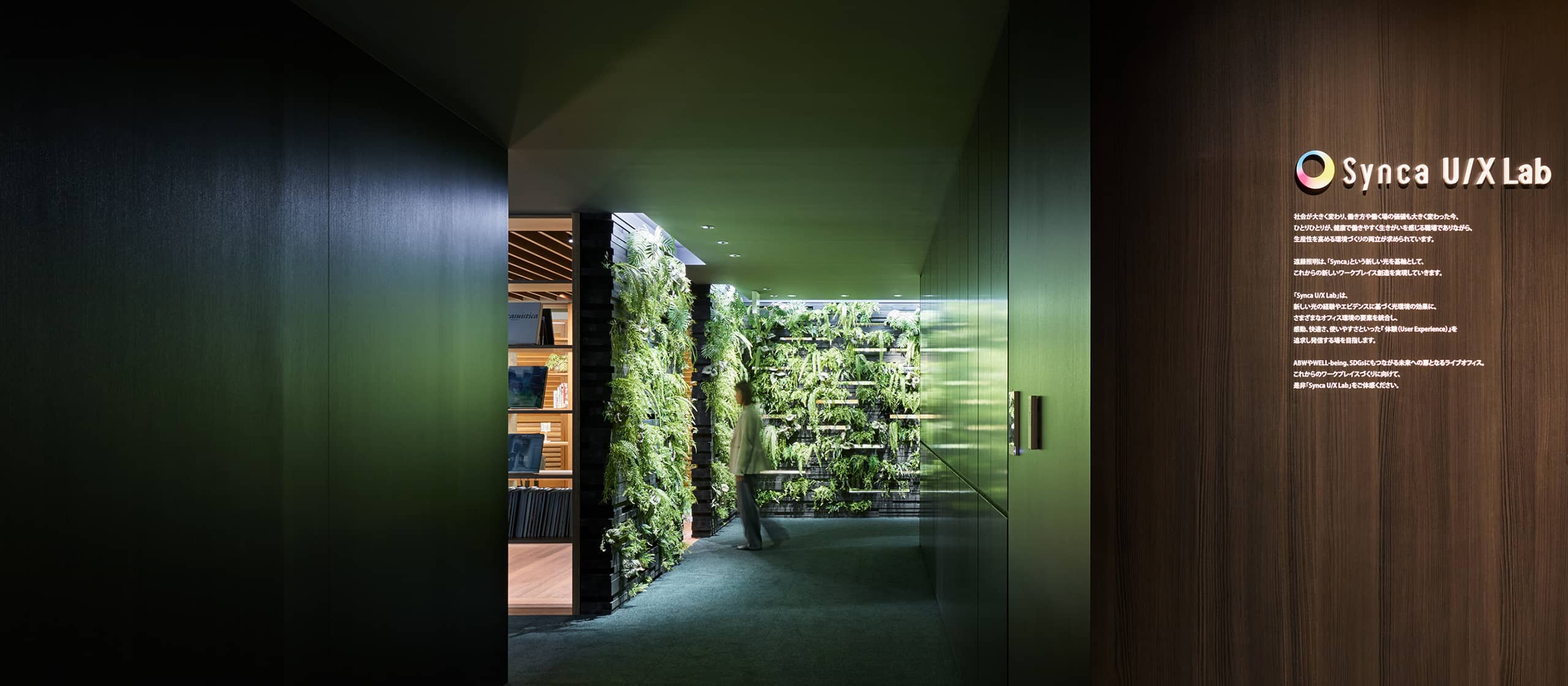 GOOD DESIGN AWARD 2022 winning project
 With rapid changes in the modern work styles in the recent year, the basic functions people look for in an office space are also quickly evolving. There are two key components which a good office should provide.
1. An environment where each individual employees can comfortably and healthily work
2. An environment that maximizes employee productivity
For example, it is common in modern offices to have places for both business and casual communications, as well as places for employees to relax to maximize employee performance.

 One key ingredient in creating such spaces is lighting. Endo's Synca U/X Lab in Tokyo is an experimental office where new lighting applications are constantly being tested to explore the impact lights can have on aspects like communication, productivity, relaxation, and business negotiations. It offers a perfect environment for people to have first-hand user experience of the latest, real-life artificial lighting applications.