MESSAGE FROM THE PRESIDENT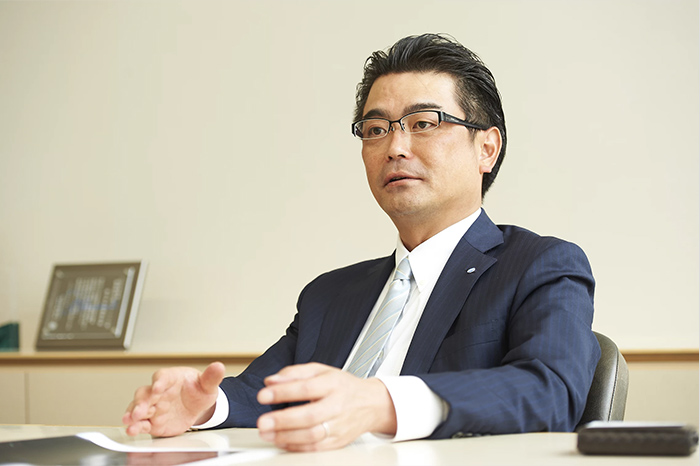 Creating an Earth-Friendly & People-Friendly Lighting Environment for a New Age by Exploring New Values for LEDs
ENDO Lighting Corporation ("we," "ENDO Lighting" or the "Company") has been making various proposals as an original brand maker of lighting fixtures and equipment since its inception in 1967. We quickly and flexibly reflect direct feedback from customers in the development of our products and meticulously address customer requests. As a result of the accumulation of our steady efforts, the Company has acquired the top share in domestic commercial facilities.

Although the domestic lighting market tends to be saturated, the emergence of LED has captured much attention as an epoch-making lighting source and has triggered a resumption of the growth trend in the domestic lighting market. In 2009, ENDO Lighting made the full-scale launch of the commercial-use LED lighting series "LEDZ," quickly achieving the industry's top product lineup and performance. We deliver our lighting products to many well-known department stores, offices, factories, public facilities and other properties, as well as various specialty stores. Supported by major architectural offices, super general contractors and subcontractors, orders for our lighting products have been expanding. Looking ahead, we need to further refine our LED lighting-related technology and expertise to achieve a leap forward to a new growth stage targeting a global market. Utilizing our overseas manufacturing subsidiaries in China and Thailand, we will establish a structure to supply price-competitive products to customers worldwide in a timely manner and strive to further reinforce our brand capabilities. Our mainstay brand is high-quality LEDZ, and the registration of this trademark is pending in approximately 60 countries worldwide.

The LED is expected to significantly contribute to the conservation of the global environment, which is a current global issue. Through the dissemination of LEDs with such high expectations, we would like to fulfill our social responsibility as a lighting product manufacturer. To this end, as a creator of high-value-added lighting environment, the Company continues to explore new values of the LED with infinite potential and create an earth-friendly & people-friendly lighting environment for a new age.