SEIBU HOLDINGS Headquarters
Office / Research Centre
Linear
Japan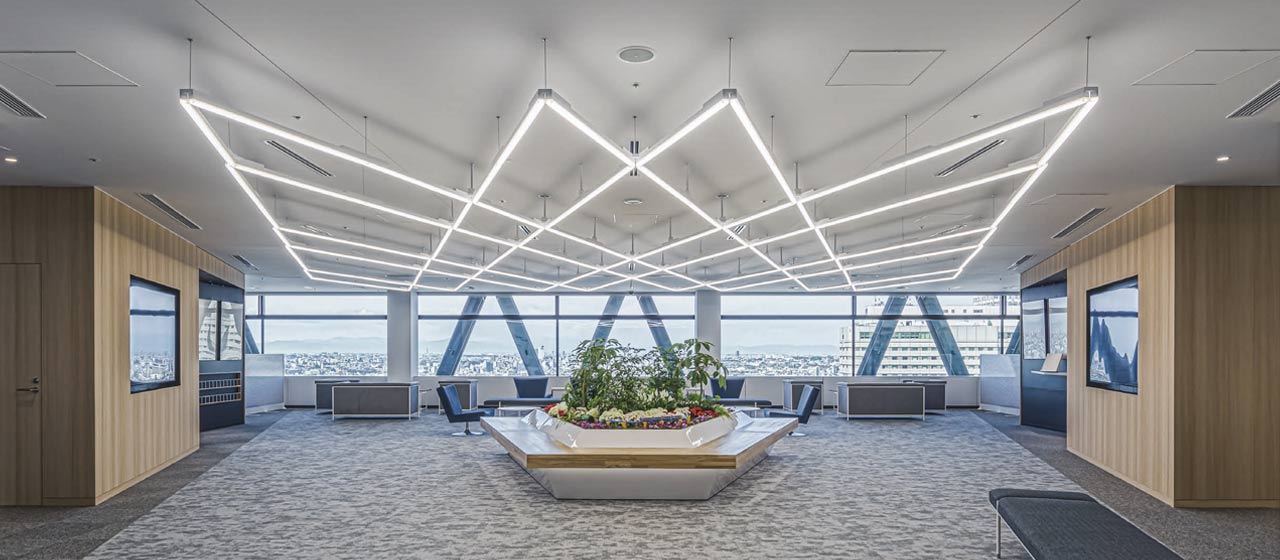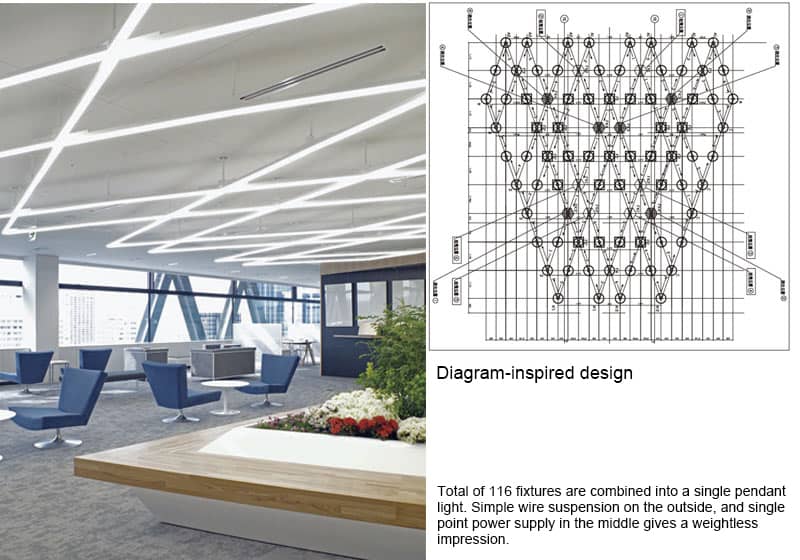 Customer Feedback
Time-distance diagram inspired lighting design,
worthy of a company operating railway business
KOKUYO Co.,Ltd. Designer
Nobusuke Harimura
Opened in April 2019, "DaiyaGate Ikebukuro" was built on a property owned by Seibu Railway, towering over Seibu Ikebukuro Line railway. The ground floor and second floor are the retail floors, and 4th to 21st floor are the office floors, totaling to 50,000 sqm of floor space. It is the largest office building in the Ikebukuro area. Standing over the gateway, with its time-distance diagram inspired facade, DaiyaGate Ikebukuro symbolizes a gate to the future for Seibu Ikebukuro Line users.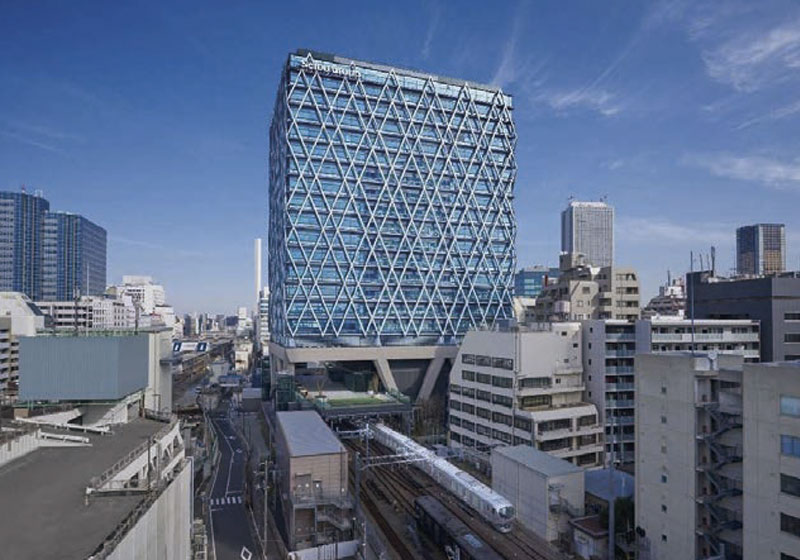 Eye Catching lighting design to give the entrance an impactful impression
The upper floors of DaiyaGate Ikebukuro is occupied by Seibu Holdings HQ. The office interior design concept is "Speed, Innovation & Challenge", with the keywords, independence, connection, and smile. It is an office that encourages high productivity and efficiency. The cafeteria design took influence from various business operation run by Seibu Group, such as the railway business, hotel, and baseball field. The blue pendant light is inspired by Seibu Lions' "victory balloon". The first thing you will see when coming to the reception on the 16th floor is the lighting fixture comprised of numerous Linear32 fixtures joined together. Just like the facade of the building, it is designed to look like a time-distance diagram. As the front desk of the group HQ, we wanted to have a symbolic piece, and made sure it had an impactful design. We made sure the pendant light can be seen from the front deskside, as well as from the meeting rooms around it. By having the pendant light visible from all angles, we believe we were able to show that we are "connected". From the beginning, we wanted to have a three dimensional structure to the ceiling. After many meetings, we decided that instead of mounting lights onto a separately designed structure, it would be cheaper to make three dimensional structure using lights. We chose the Linear32 because it was very close to what we envisioned. We liked the fact that Linear32 offers flat, even lighting, and the seamless connection between fixtures was also nice. Because the fixture is slightly away from the ceiling, it casts a time-distance diagram shadow on the ceiling as well. We have received positive responses from our customers.
Related Products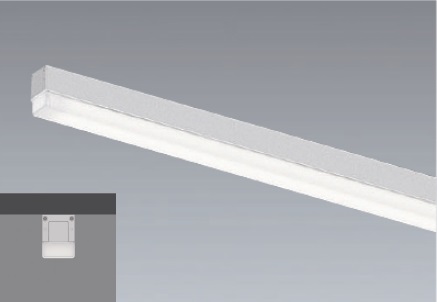 Base Light
Entrance
Design Base light
Linear 32 series
4000K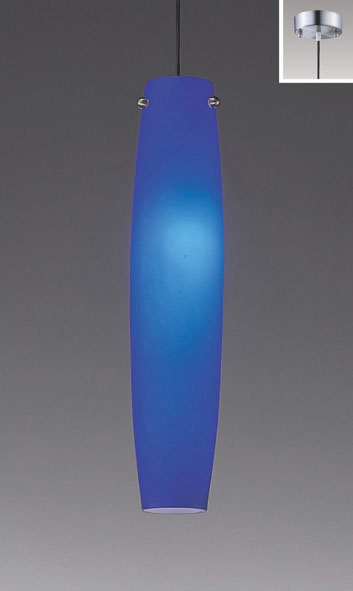 Pendantlight
Cafeteria
Pendantlight