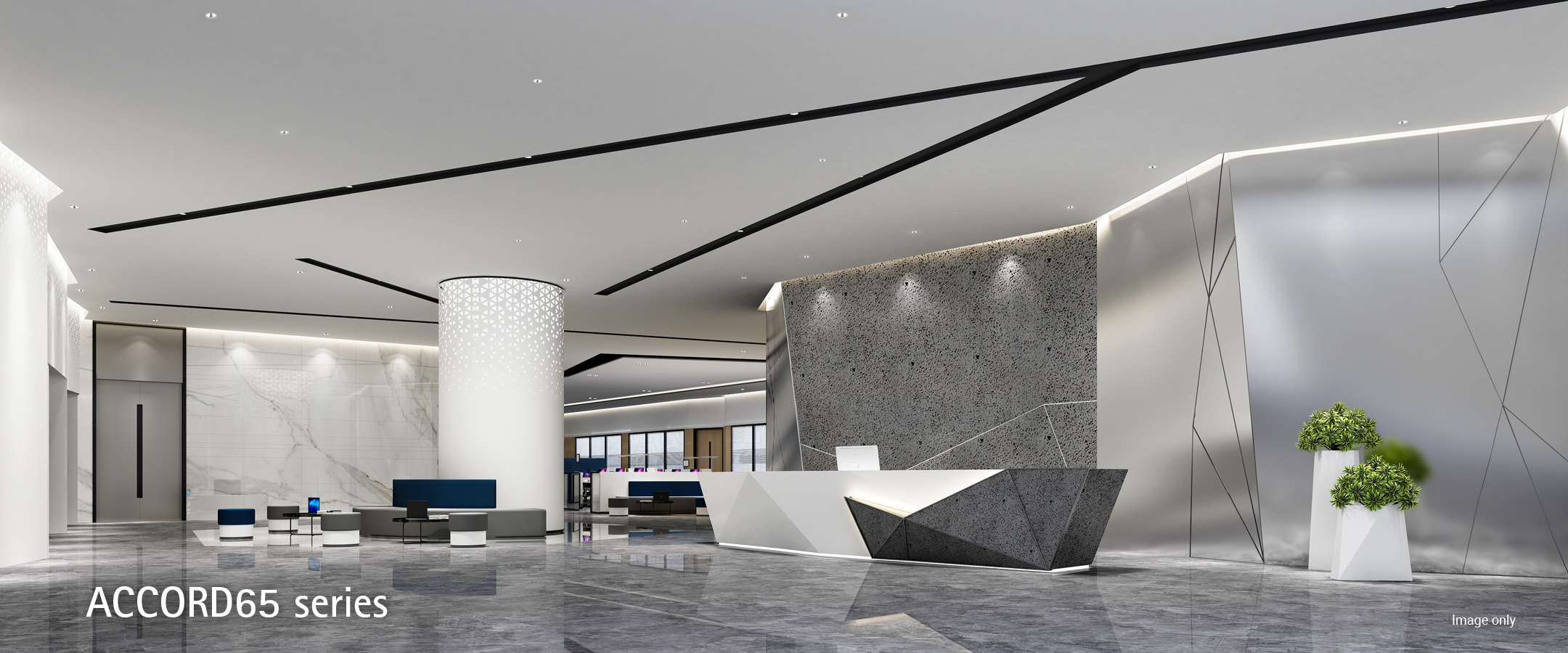 ACCORD65 boasts great glare control and efficiency,
and is an ideal fixture for high grade office spaces.
Feature01
Compact and bright
Despite it's modest size, this series packs a punch, and is perfectly capable of being used as the main lights.
With some models reaching closer to 100 lm/w, this efficient, and low glare fixture is perfect for an office environment.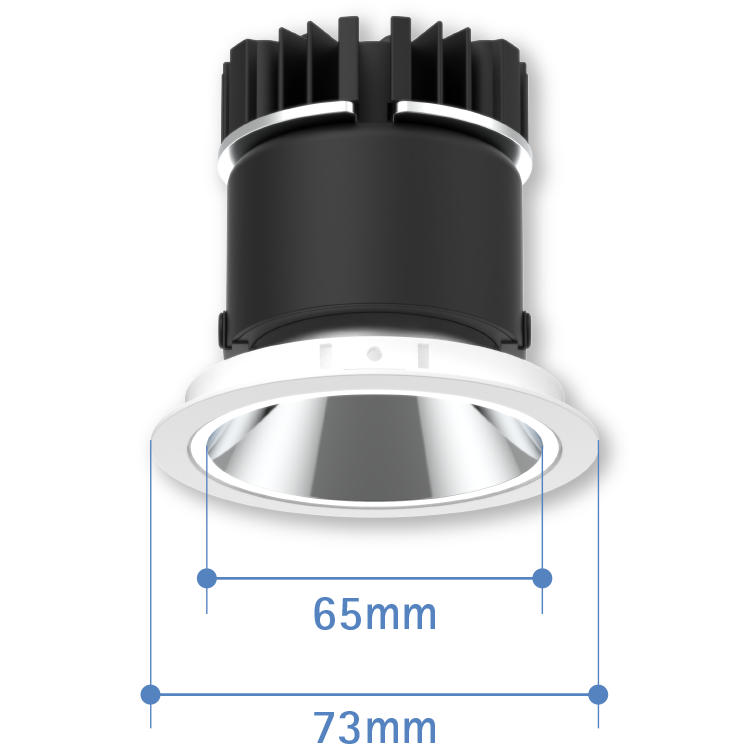 Feature02
Low glare, yet highly efficient
The fixed and adjustable downlights come with 30 degree and 40 degree cut-off respectively.
Achieving glare rating of UGR<19, and some models reaching as high as 100 lm/w, the ACCORD65 series is a well balanced downlight.
Further more, the usual lens and louver accesories are available to further enhance the quality of the light.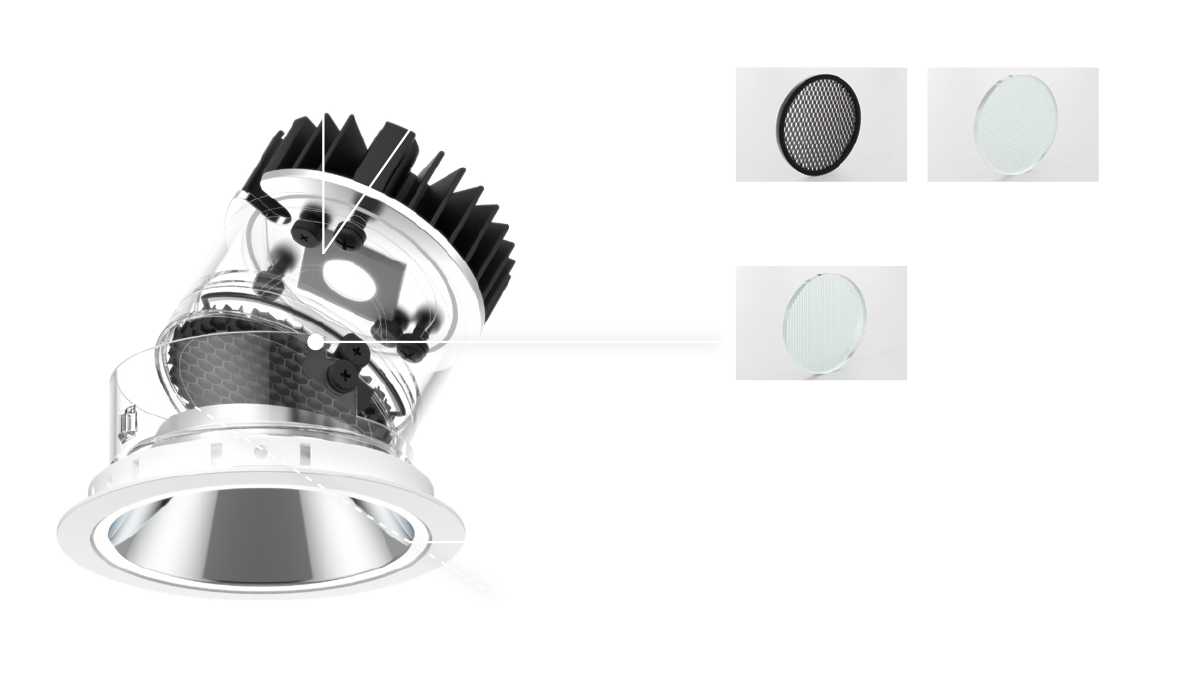 Feature03
Easy and practical
Just like the flagship GLARE-LESS series, ACCORD65 adjustable downlights can be tilted and rotated without having to remove the fixture from the ceiling. The fixture can also be removed from the trim, allowing for a damage-free, easy maintenance.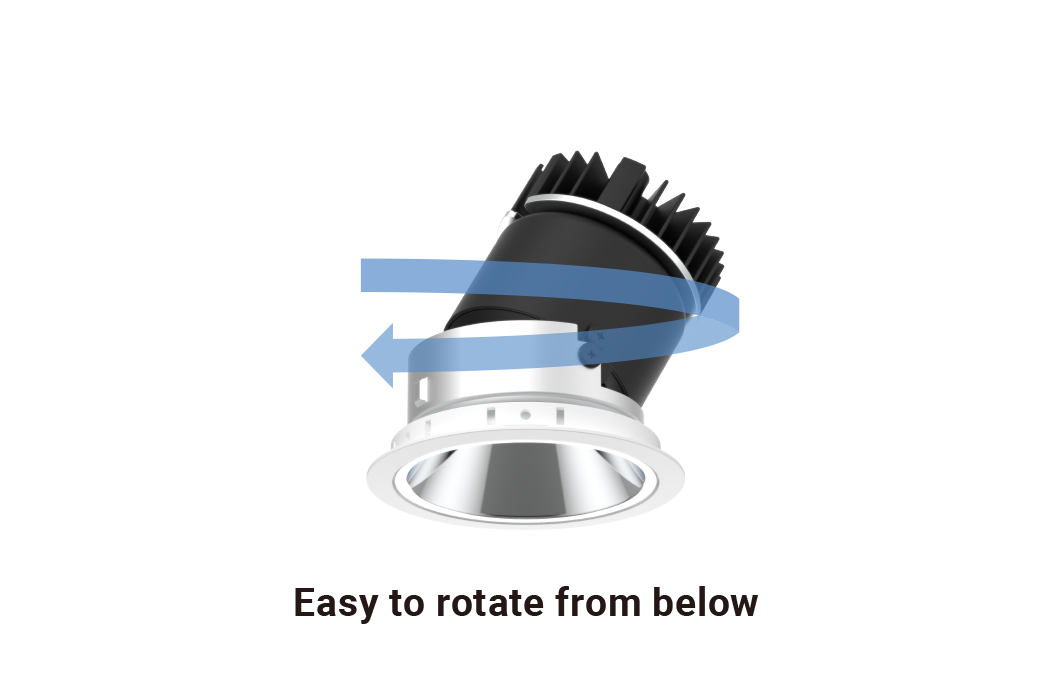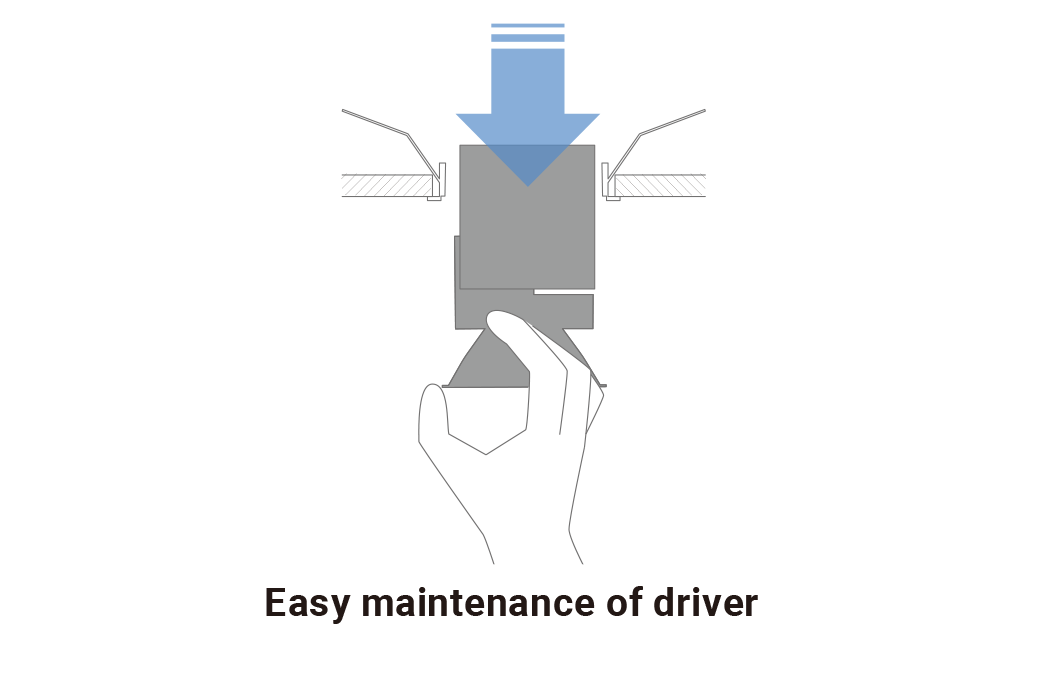 Feature04
Customization
We also have cylinder housings for the adjustable downlights, as well as different trim options.
Cylinder Case (integrated Driver)
Offered two sizes to accomodate an adjustable downlight
*Refer to the chart below for tilt angle ranges

Trim Option

Catalogue
More details are availble here